Have you been looking for log home kits with prices that are affordable? If you are thinking about having a log home built, finding the best cabin kits for your project can be a daunting task.
Finding a reputable company that offers high quality materials for a good price can be far and in-between. It only makes sense to find the best log home kits with prices to make the construction process as easy as possible.

A cabin kit in theory, is made for convenience and affordability. They come with prefabricated floor plans and materials that are used for the construction of your new log house.
Black Bear Log Home offers the best log kits on the market. We have constructed over 200 log houses and our team of experts are ready to help you build your very own log cabin.
If you are interested in speaking with our team about our cabin kits, click here to get in contact with us today!
Deciding what kind of log home you would like to create isn't easy task, today we are going to show you the materials we use and many of our floor plans that will help relieve your stress.
Log Home Kits with Prices
If you need help with designing your log home, Black Bear Log Homes have you covered! The cabin floor plans below can help you decide what direction you want to go in and inspire your creativity.
The pictures below are samples of some of our standard cabin floor plans with prices. We also offer custom cabin kits and floor plans, if you are interested in speaking with us now, click the button below to setup your free consultation.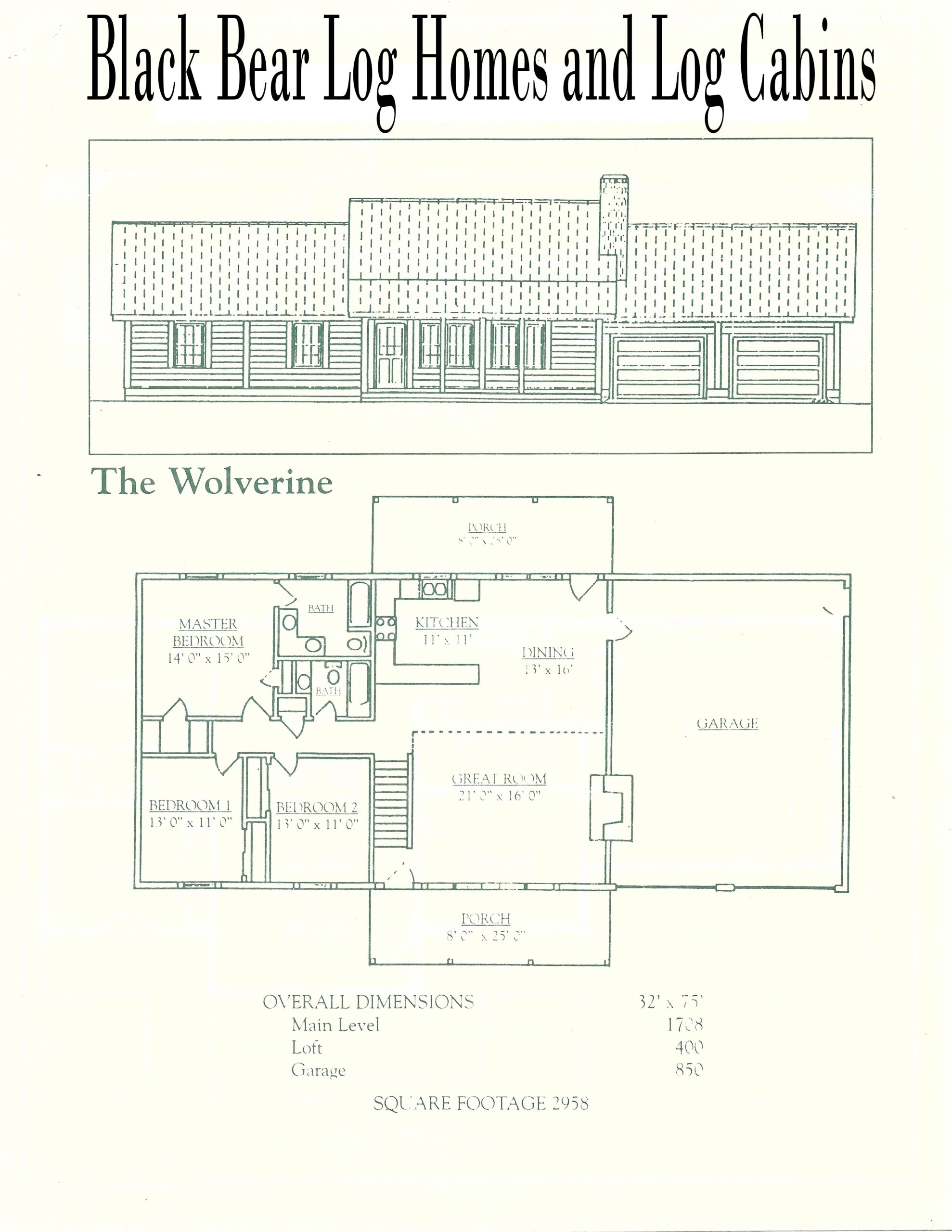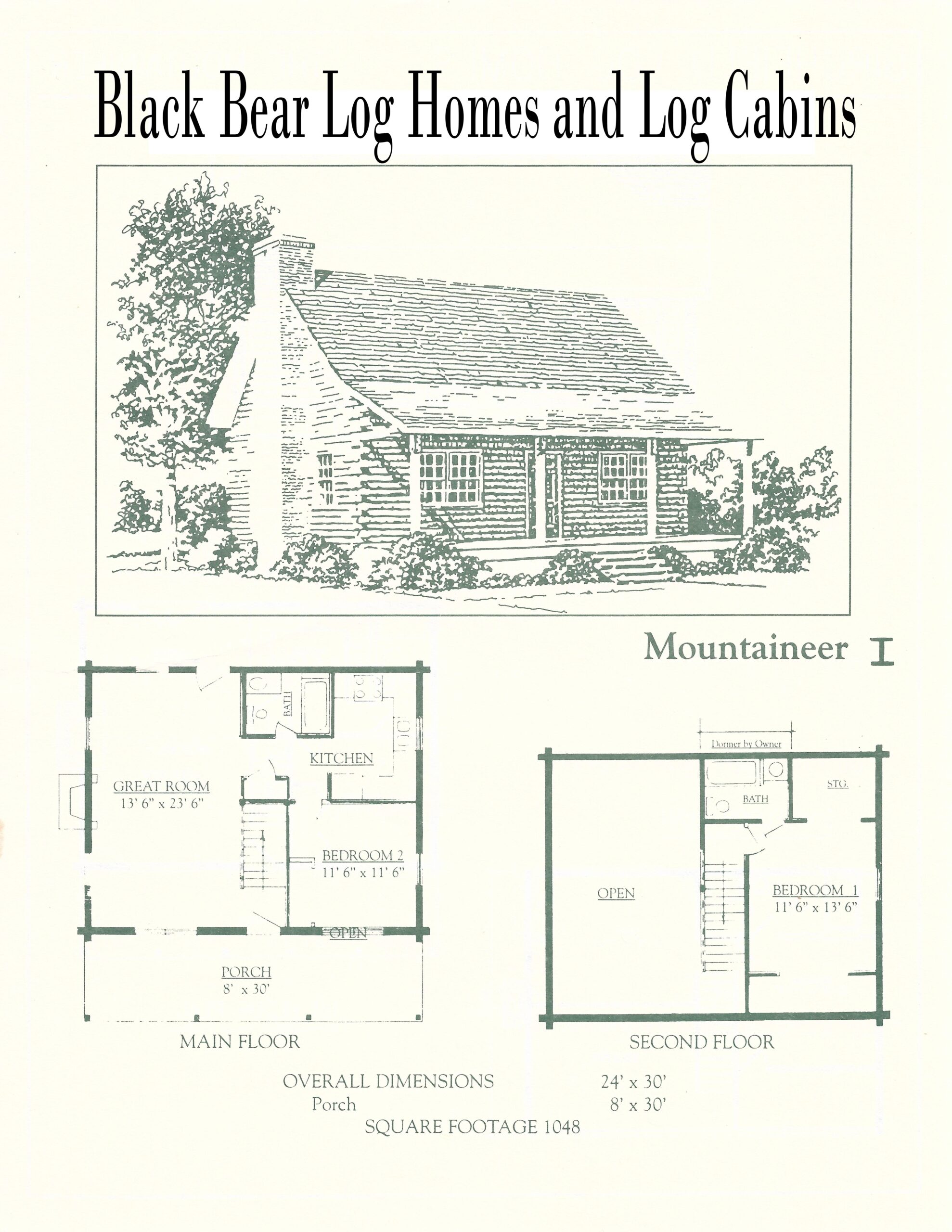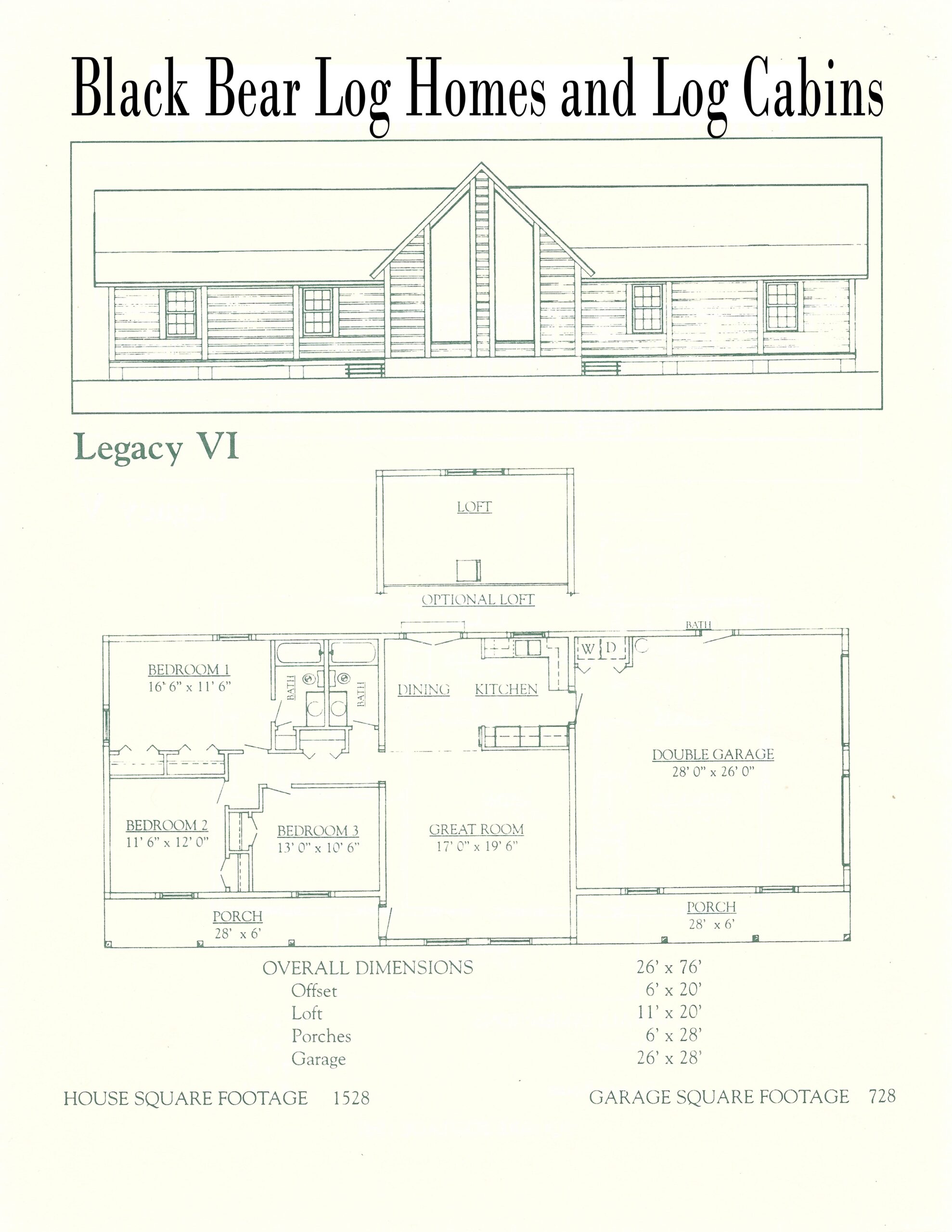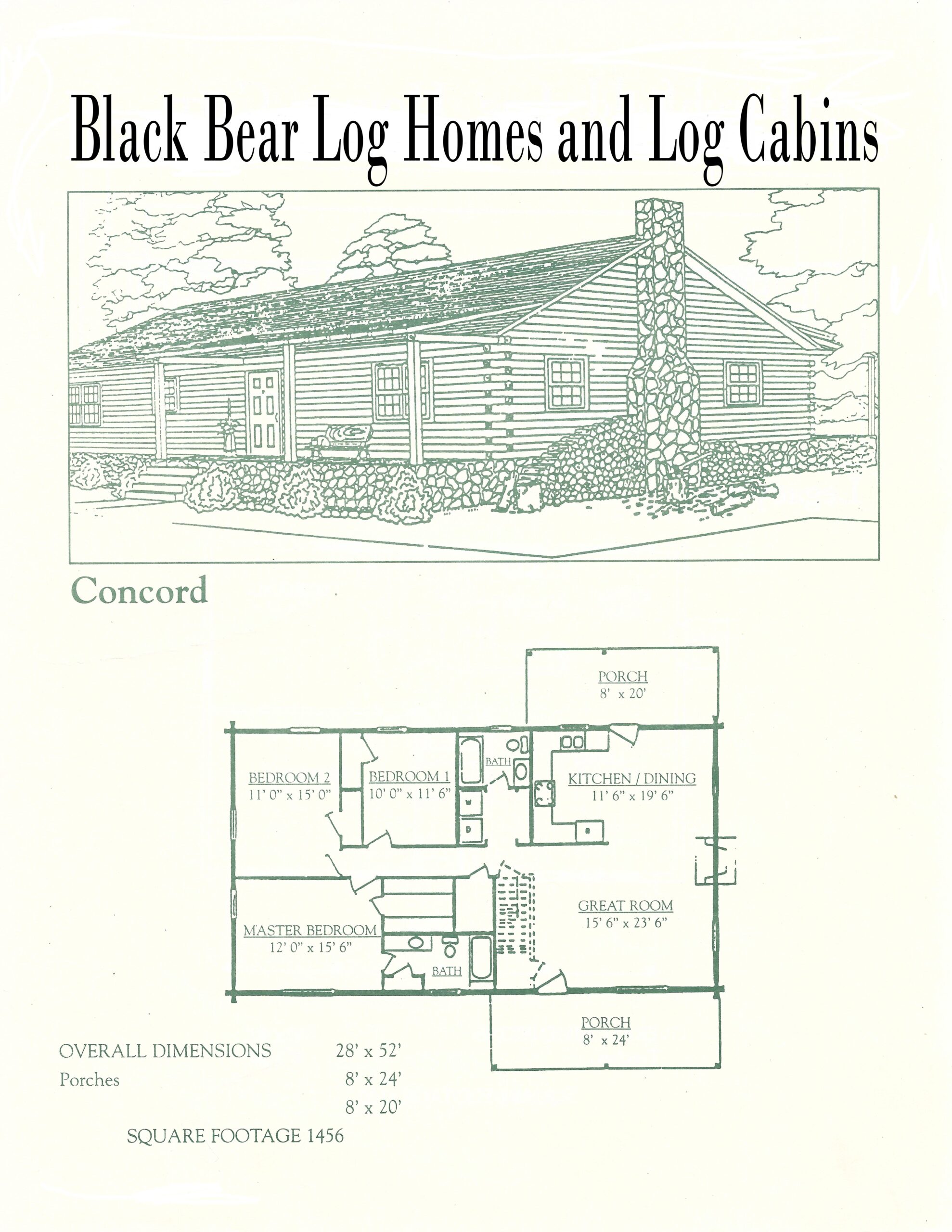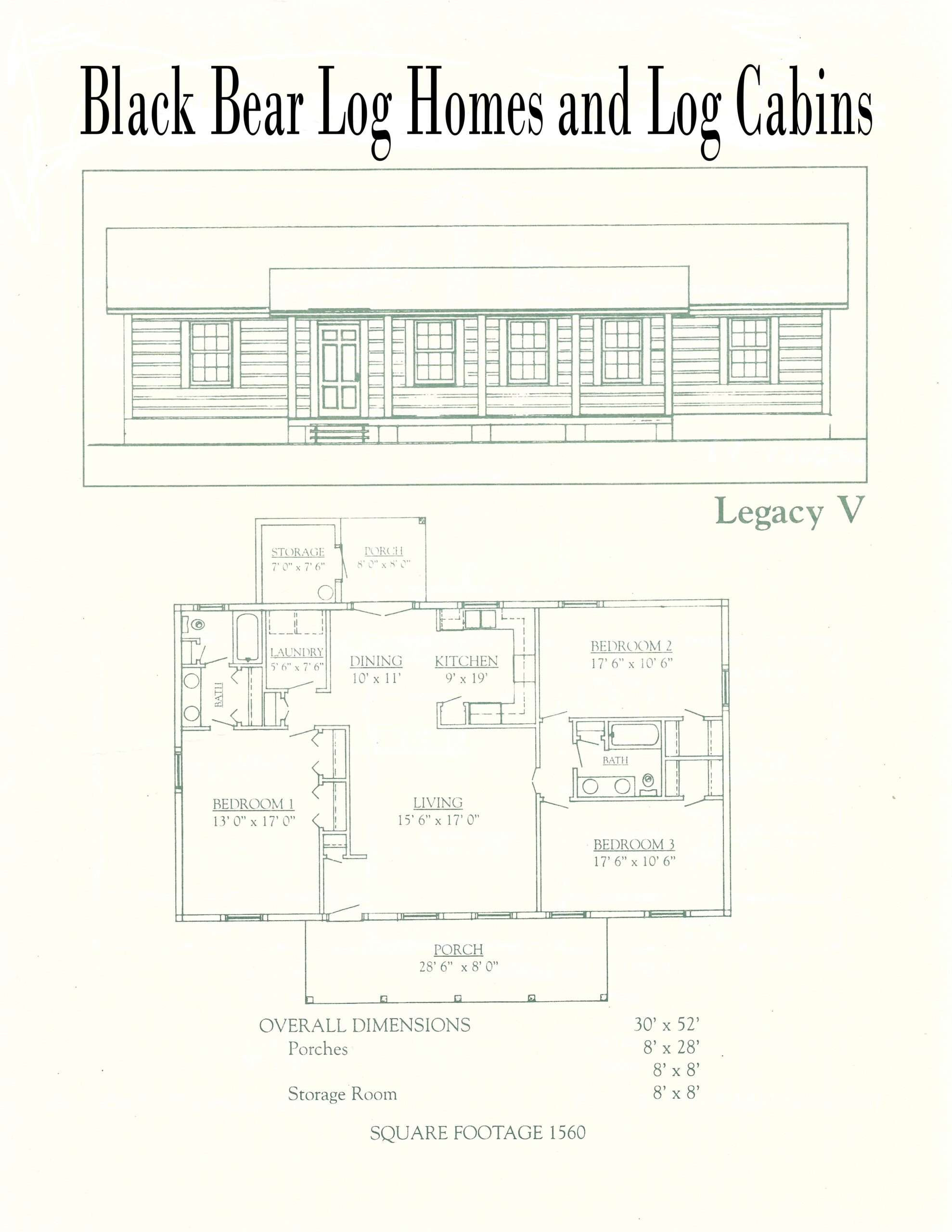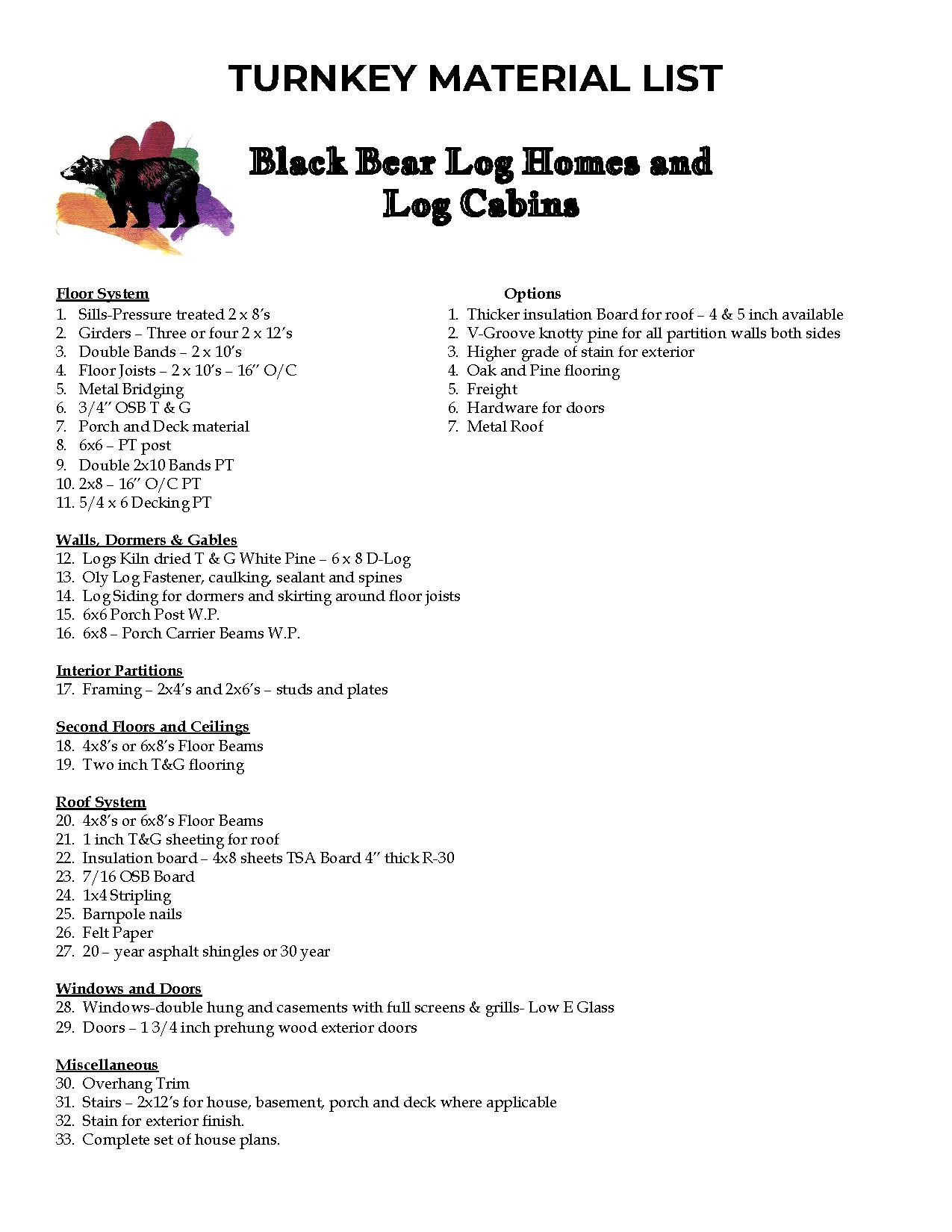 Black Bear Log Homes offers the best log cabin kits on the market. The picture above is our standard cabin kit. The materials provided are custom made by our team of experts.
If you would like a customized cabin kit with materials not covered on the picture, feel free to contact us by clicking here.
We hope our log cabin turnkey prices have helped you come to the proper conclusion. Black Bear Log Homes looks forward to helping you build your next log home.